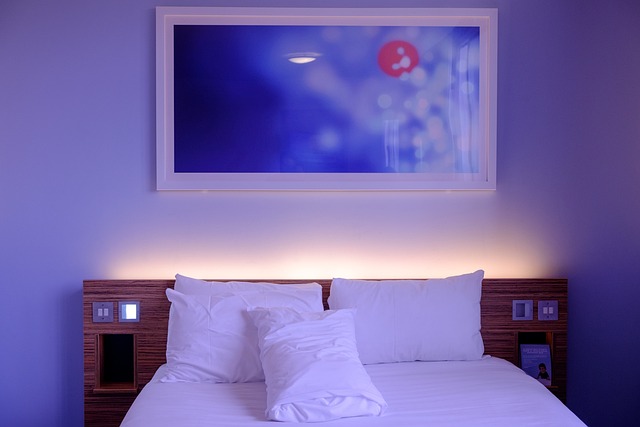 ---
Accommodation Options in Thailand: From Budget-Friendly Hostels to Luxury Hotels
Thailand is a popular travel destination, known for its tropical climate, stunning beaches, rich culture, and delicious cuisine. With so many attractions to explore, it's important to find the right accommodation that fits your needs and budget.
Budget-Friendly Accommodations
If you're traveling on a budget, there are many budget-friendly accommodations available in Thailand. Hostels are a popular option, offering simple and clean dorm rooms at a fraction of the cost of a hotel room. Some hostels also offer private rooms for those who prefer more privacy. Budget hotels are another option, offering simple rooms with basic amenities at a low price. Some budget hotels also offer shared facilities such as kitchens, lounges, and laundry services.
Mid-Range Accommodations
For those who prefer more comfort and amenities, there are many mid-range accommodations available in Thailand. Mid-range hotels offer comfortable rooms with private bathrooms and a range of amenities, such as air conditioning, television, and internet access. Some mid-range hotels also offer additional services such as restaurants, swimming pools, and fitness centers.
Luxury Accommodations
For those who are looking for the ultimate in luxury and comfort, there are many luxury hotels available in Thailand. Luxury hotels offer spacious rooms and suites with high-end amenities, such as large flat-screen televisions, minibars, and private balconies. Luxury hotels also offer a range of services and facilities, such as fine dining restaurants, spas, and swimming pools. Some luxury hotels also offer private beach access, making them the perfect place to relax and soak up the sun.
Villas and Private Rentals
For those who prefer a more private and intimate experience, there are many villas and private rentals available in Thailand. Villas offer spacious and fully-equipped homes with private pools and gardens, making them ideal for families and groups. Private rentals are also available, offering apartments and homes for rent, providing a comfortable and convenient base for your travels.
Conclusion
Thailand offers a wide range of accommodation options, from budget-friendly hostels to luxury hotels. Whether you're traveling on a budget or looking for a luxurious experience, there is something for everyone in Thailand. With so many options available, it's important to choose the right accommodation that fits your needs and budget, so that you can make the most of your trip to this amazing destination.