Bangkok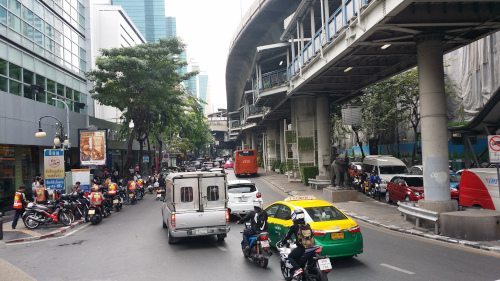 Bangkok - the dazzling metropolis
Because of its unique combination of tradition and contemporary, the capital of Thailand emanates a very special charm. The city is home to more than 400 Buddhist temples, countless Buddha statues and magnificent palaces. Shopping enthusiasts will feel at home in the traditional markets and in the glamorous shopping malls.
The center of the country
The city was founded by the first monarch of the Chakri family in 1782 and today provides a home for more than 10 million people. It is the cultural, economic, diplomatic and spiritual centre of the country and has transformed itself into a cultured and modern city in recent decades. It is home to many cultural treasures and at the same time offers the tourist the modern program of other world metropolises.
The inhabitants' everyday life
The best way to experience a culture is to observe the inhabitants. Visitors can gain many insights into the life of the locals during a trip through the canals of the city, also known as Khlongs. The River of Kings plays a central role in people's lives because it has served as a trade and transport route for centuries. In some places, visitors get the impression that time has been stopped. Other parts of the city can be explored with the modern Skytrain. The scent of small snack bars and restaurants overtakes you at every corner and many small street vendors try to sell their handmade products to the next best buyer.
The City of Endless Possibilities
In Bangkok, visitors can experience a lot. Entertainment shows, fireworks, museums, amusement parks, golf, cultural events and much more are offered. In the evenings, the city's backdrop shines in colorful highlights and turns into a bona fide experience with all the many bars and restaurants. In the many spas and wellness oases you can relax from the city's hustle and bustle and enjoy a massage. The Thais are generally very hospitable people and always have a smile on their face. Some must-sees places are the Grand Palace, a magnificent temple complex, the Temple of Dawn and the Palace of Thai Kings.