Koh Samui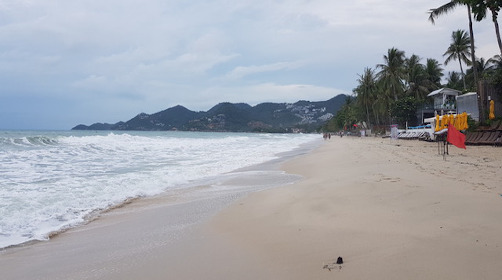 Samui A Magical Island
Ko Samui offers vacationers everything their hearts desire. The beaches are pearl white and the food is fantastic. There are coconut trees all over the island and you can learn a lot about the Thais and their culture. The island is located in the Gulf of Thailand and is about 233 square kilometers in size.
Best Time to Visit
The best time to visit Thailand is during the European winter months. Rainy season is from end of September to December. You can expect a strong rainfall in the afternoons but otherwise the conditions are heavenly. Temperatures are around 26 degrees Celsius during this time and there are not too many tourists on the island. There is an international airport on Ko Samui, but flights usually travel via Bangkok.
The way to someone's heart is through their stomach
The food on the island is outstanding. In addition to the traditional Asian cuisine, European and American cuisine have become commonplace, because many tourists come here. The best and most authentic food can be found on side streets at small stalls for just a few bucks. The island thrives on fishing, as well as various curries and rice, pad Thai and crabs. There is a lot of fresh fruit, especially mango and pineapple grow very well and are therefore very juicy.
Best Beaches
Chaweng Beach is located on the east coast and is considered the longest and most beautiful beach on the island. The view is heavenly, but the beach is partly pretty crowded, because of the many nearby hotels. A little further south, you can find Lamai Beach which is a more natural and quieter beach. If you are looking for peace and quiet, Maeman Beach is the right place for you. The Silver Beach captivates all with its fine white sand and crystal clear water.
What to see on Ko Samui
The Big Buddha is a twelve-metre statue in a temple complex off the coast of Ko Samui. In general, there are many temples and Buddhist sites that can be explored by visitors. There are also elephants and many exotic plants to discover.