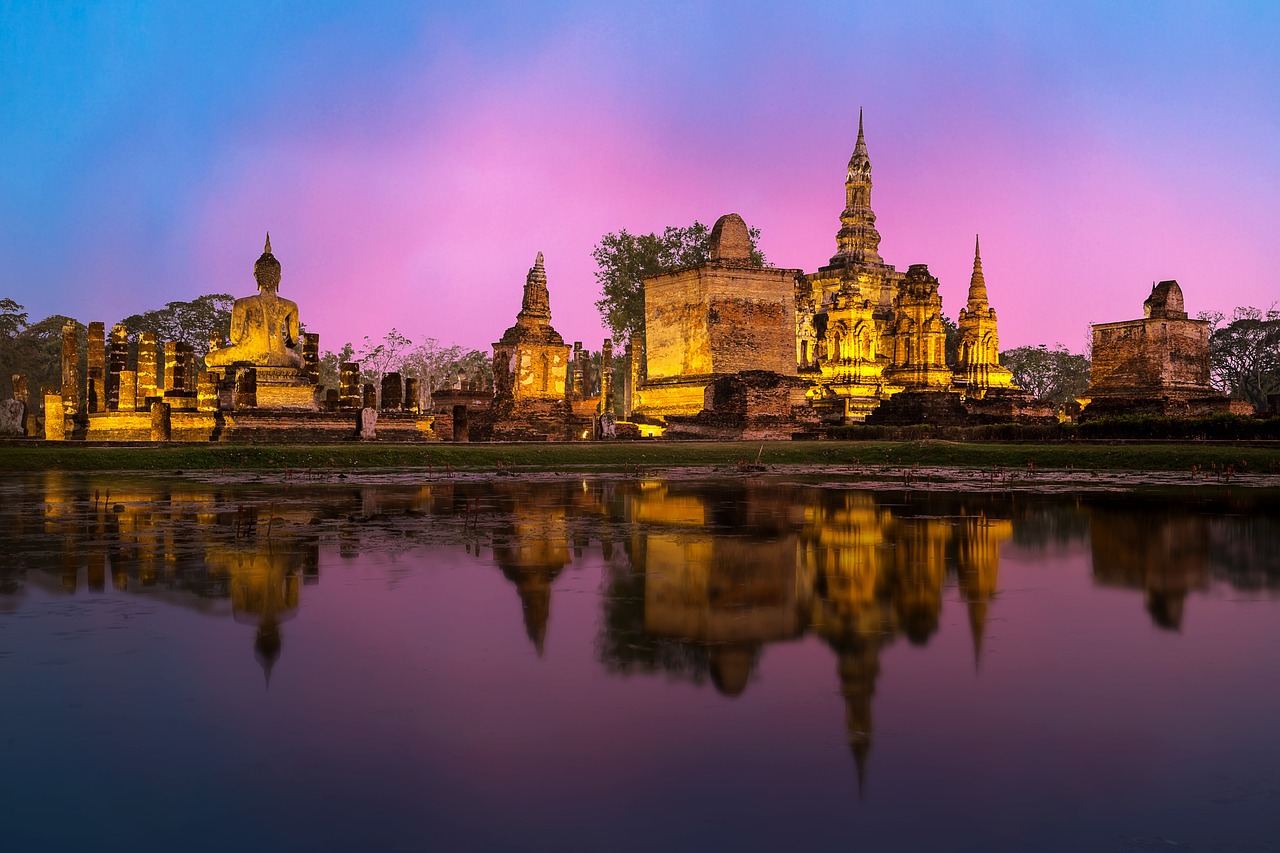 ---
Religious and Historical Sites in Thailand
Thailand is a country with a rich cultural heritage and diverse religious traditions, making it an ideal destination for travelers interested in learning about the history and beliefs of the Thai people. From ancient ruins and temples to palaces and shrines, there are a variety of religious and historical sites to visit in this beautiful country.
Temples
Temples, also known as "wats", are a staple of Thai culture and a symbol of the country's rich religious heritage. The most famous temple in Thailand is the Wat Phra Kaew in Bangkok, which is considered the spiritual heart of the country. This temple is home to the Emerald Buddha, a revered statue that is believed to bring good luck and prosperity. Other notable temples to visit include the Wat Pho, known for its giant reclining Buddha statue, and the Wat Arun, or Temple of Dawn, located along the Chao Phraya River in Bangkok.
Palaces
In addition to temples, Thailand is also home to a number of stunning palaces that serve as a testament to the country's rich history. The most famous palace in Thailand is the Grand Palace in Bangkok, which was the official residence of the King of Thailand until the late 20th century. This palace is a magnificent example of Thai architecture and is surrounded by ornate walls and gates. Visitors can also explore the Wat Phra Si Sanphet, a former royal palace and temple in Ayutthaya, and the Chiang Mai Palace, located in the northern city of Chiang Mai.
Respectful Visitation
When visiting religious and historical sites in Thailand, it is important to dress respectfully and follow the customs and norms of the local people. This includes removing shoes and covering shoulders and legs when entering temples, and avoiding loud or disrespectful behavior. Visitors should also be mindful of the rules and regulations for taking photos, as some sites may prohibit or restrict photography in certain areas.
In conclusion, Thailand is a fascinating destination for those interested in learning about the country's rich cultural and religious heritage. From temples and palaces to ruins and shrines, there is a wealth of religious and historical sites to explore in this beautiful country. By following the customs and norms of the local people and dressing respectfully, visitors can have a memorable and enriching experience at these cultural landmarks.